Meet the CEO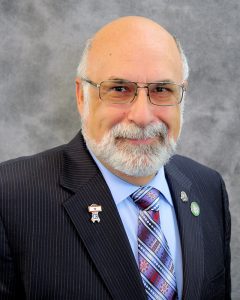 My name is Joe Cusumano and I am the Broker and CEO of Pro-One Investments, Ltd. We are a Real Estate, Property Management, and Finance company that specializes in Southern California.. My experienced staff and I have been serving our unique area since 1996. Throughout the years, we have acquired the knowledge, insight and presence necessary to guide you through what has become a fast paced and ever-changing real estate environment. We are prepared to help you take full advantage of the many opportunities and choices available in today's dynamic market. Whether it be a home purchase or sale, a short sale or a refinance, we are your one stop shop for all of your real estate related needs in our area.
We have successfully worked with buyers and sellers of all situations. We have helped hundreds of families find the home of their dreams and have helped both foreign and domestic investors find the best deal for their money. We are well versed in all investment situations and handle all of the paperwork from beginning to end to make the process as seamless as possible.
We also take pride in being able to successfully secure your loan with perfect or not so perfect credit. We understand that, sometimes, bad things happen to good people. Whether you are considering bankruptcy, have had a foreclosure, charge offs or slow payments, with our wide array of loan products, we have programs for almost any situation. This includes Conventional, FHA, Hard Money and VA financing as well as high-end products such as commercial, industrial, and land acquisition finance. You can depend on us for low competitive rates and quick closings that will surpass your expectations.
We pride ourselves on offering our clients one-on-one assistance and are available for your questions 24 hours a day. This personal touch has helped set us apart from other brokers. We have found that the more informed and at ease you are, the more smoothly the transaction goes. We not only gain a client but a friend.
If I can be of any service to you in any way, please do not hesitate to contact me or any one of my agents or support staff. We look forward to working with you!